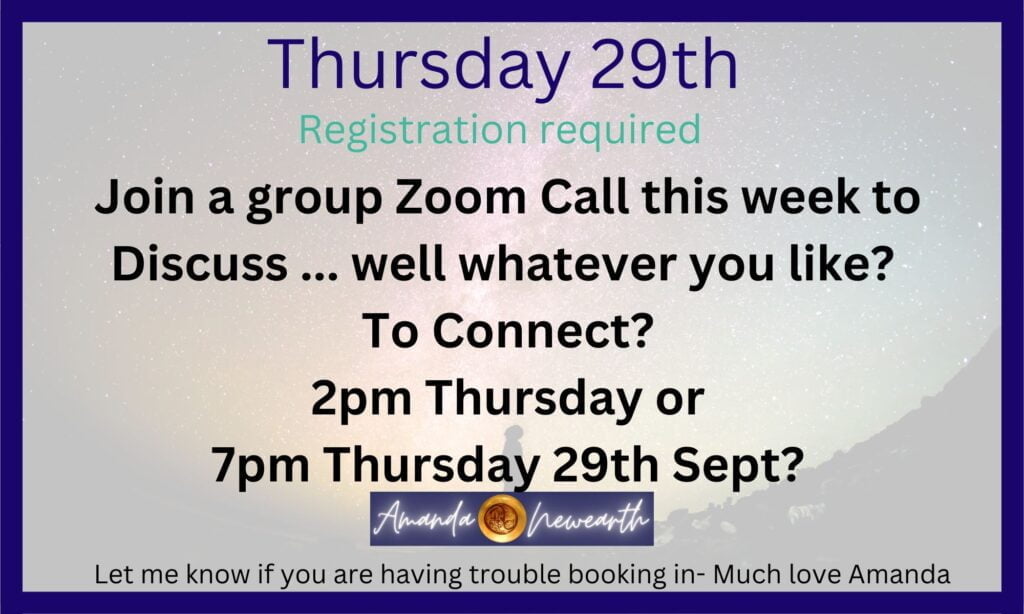 Reserve your spot Here
Click the Date 29th, select time, confirm, enter details – lookout for email from innergeni@gmail.com with link
Chat Rules
Your Camera Must Be On!
Be Kind and Courteous, we are in this together.
You will receive an email from innergeni@gmail.com with the private zoom link, only those registered will be admitted.
Zoom will be locked, so make sure you join a few minutes earlier.
I will be recording but not publishing.
This is all for your security.
Much Love
Amanda